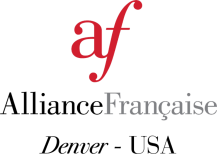 Martin Lafitte
Executive Director
Alliance Française de Denver
April 15, 2019


Chers amis, chers membres,                                                                                
Four years have gone by very quickly—I still can't believe it! My wife, Ewelina, and I have seen it in the rapid growth of our children Lili and Mila, but I have also seen so many great changes in the Alliance Française de Denver, thanks to everyone that makes it such a special place and wonderful community.
As a father with trilingual children, it was important to me to develop our children's program which now has class offerings for ages one to 15. With Festinema Junior, our annual French youth film festival, we were able to reach thousands of kids throughout Colorado, from Kindergartener to Seniors in high school. For many of them it was the first foreign film they had ever experienced and seeing those happy faces is really what makes us believe so deeply in the Alliance's mission. As the Festinema Junior coordinator for the US Alliance Française network, it has been wonderful to see this program grow and reach every part of the United States.
Outreach to the community was especially gratifying.  The Alliance now collaborates with so many wonderful Denver metro organizations: SIE Film Center, Denver Art museum, Museum of Nature and Science, Colorado Ballet, Children's Museum, African Community Center, Congolese and West African communities, Denver Sister Cities International, French American Chamber of Commerce, City of Denver and the Art District on Santa Fe, among others. The relationships from these collaborations have been very inspiring to me and a true benefit to the Alliance Française de Denver. We managed to develop so many new, interesting cultural and educational programs while diversifying our offerings to our growing number of members.
Artistic collaborations were so enriching. Concerts at Dazzle with the jazz trio 'Trio Carol'. Exhibiting the works of Witold-K, a genius Polish-American painter living in Denver. Murals on our building and along the Cherry Creek trail by Da Cruz, the Parisian street artist, as well as Ratha Sok. The Thomas Dance project who performed many premieres of their works here at the Alliance.  The rebirth of our unique French theater troupe "l'Alliance & Co.", originally created 30 years ago under the leadership of Frieda Sanidas-Leason, by a dedicated group of actors is something I am particularly proud of! Connecting with these diverse artists feels as though the Alliance is the bridge to so many cultures.
But it has been my work with you, our members, students and volunteers, our staff members and teachers which has enriched me the most. The excitement and generosity you all bring to this organization is priceless. You offer your talents, wisdom and humor to this great place we call the Alliance Française de Denver. Your spirit, your dedication to the organization, your open-mindedness and curiosity are truly things that will stay in my heart and memories forever.
My term will be ending in August this year and while I look forward to new opportunities, I will miss this place and all the people who make it so special. The search for a new director by our Board of Directors is now ongoing and I know all of you will help the new director feel at home like you have done for me and my family.
Best wishes to you all et vive la Francophonie au Colorado!
Martin Lafitte