Events
J'adore Ciné Club: "Double Lover"
Date: 19 Jun 2019, 7:00pm - 9:00pm (GMT-07:00) Mountain Time (US & Canada)

This month we will be watching "Double Lover" by François Ozon.
J'Adore Ciné Club is a monthly program AFD organizes in partnership with the Denver Film Society. J'Adore Ciné Club is held at the SIE Film Center the final Wednesday of each month. Come meet other AFD & DFS members interested in French and Francophone films. Stay after the show to discuss the film with other cinéphiles.
Purchase your tickets directly at denverfilm.org  Screenings begin at 7:00pm, please see each month's listing for details.
AFD Members receive discounted tickets for all J'Adore Ciné Club screenings.
Merci à nos partenaires!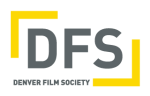 Have an Account? Click here to Login



You must RSVP by 19 Jun 2019 7:00pm
Please indicate your intention to attend this event below:

WHAT OUR MEMBERS ARE SAYING
"Great classes, great events, great people."
Brenda N.
"What an awesome place to meet people who enjoy French Culture! I have never seen so many people from different countries get together at Alliance Française for the World Cup Final! Everyone was welcome and had a blast, thanks to the director Martin Lafitte!"
Kevin T.
"Anne is fantastic! The material is fast paced for this 'old dog' to learn new tricks, but we couldn't go slower. It's been very helpful to prepare me for my trip to France."
Sue T.
"A great place to learn and practice French while getting acquainted with French culture and interesting people. I definitely recommend AFD and their events. Je parle français! Et vous?"
Cristina G.